It has been hard to get back in the swing of things since getting back from the beach. I went with two other gals to soak up the sun, eat way too much seafood, think about all the fruity drinks I would have if I weren't pregnant and relax. Which is exactly what we did.
Waking up on the beach and laying there all day was just what the doctor ordered. It was a little piece of heaven.
And like any good girls trip - it involved power shopping. Not just shopping, but power shopping. The kind that brings on a sweat, swollen feet and ankles (me), blisters and the fierce need to give someone your money in return for something I likely didn't need - and in this case - something Harlow likely didn't need either. Stephanie. Kristin. Marianne. Three girls who should not be allowed to shop together, much less power shop out of town, away from our husbands, with vacation money burning a hole in our oversized purses. It was awesome. And of course now it is going to be an annual occasion.
And let's not forget the laughter. I haven't laughed that hard in a VERY long time. Needless to say it was the perfect getaway with the perfect trio.
Sadly this is the only time we all three got behind the camera. Don't mind my swollen ankles, legs, face, fingers, toes... well you get the point...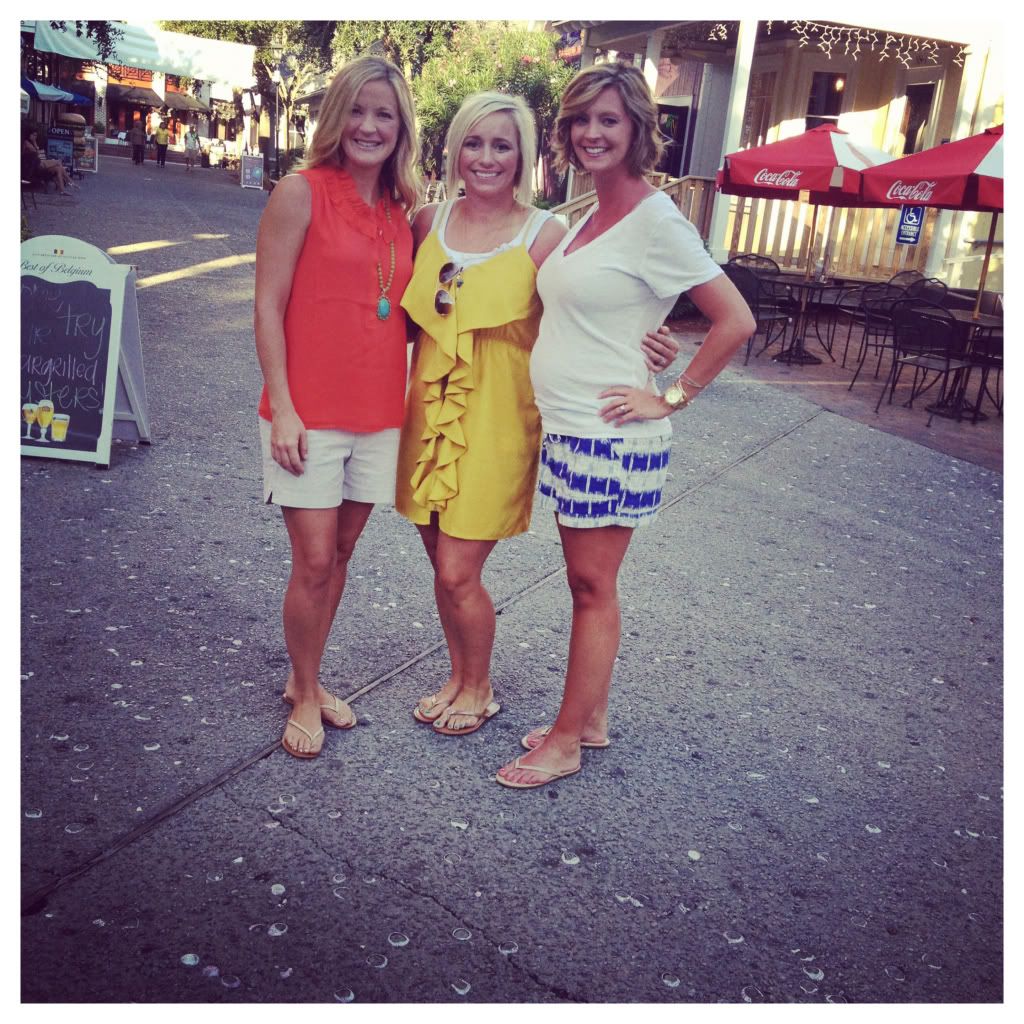 Our view....
23 Weeks Bump... Don't worry I decided to spare you my bikini-clad swollen pregnant bod :)
I can't wait until next year!